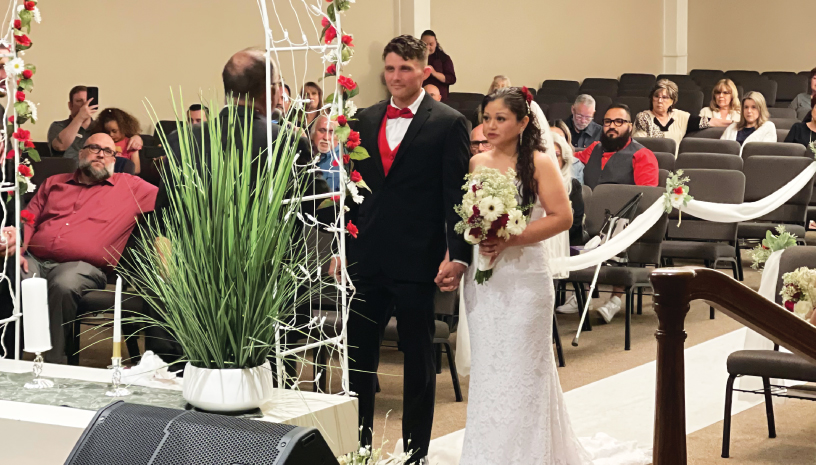 December 14, 2022
God brought them both to the Mission for more than restoration.
From the Mission to the Altar.

Love is in the air! Meet Nic and Leonora. Nic joined our New Life Program in December of 2017, and Leonora followed six months later. Although they did not know each other when they arrived, it didn't stop them from noticing each other. Nic came to the Mission in need of help. He struggled with addiction and desperate for change. Leonora also struggled with addiction. She came to us broken and hopeless.

Little did they know, God brought them both to the Mission for more than restoration.

"It didn't take long for me to notice her. The hard part was the policy that didn't allow for more than dreaming. After we both graduated and became staff though, all policies were off the table! Every day she would have to walk past me to clock in, and that's when I finally shot my shot. In August 2021 we officially started dating. I had known for a couple of years that she was the 'one' so I didn't waste any more time. In April last month we got married. I can't help but feel blessed, and it's amazing to see God's restoration power in both of our lives." - Nic

This testimony is amazing! God used the Modesto Gospel Mission to transform two lives through the power of Jesus, and then joined them together in the commitment of marriage! Nic and Leonora would love and appreciate your prayers for their future, and they wanted to thank you for investing in them!