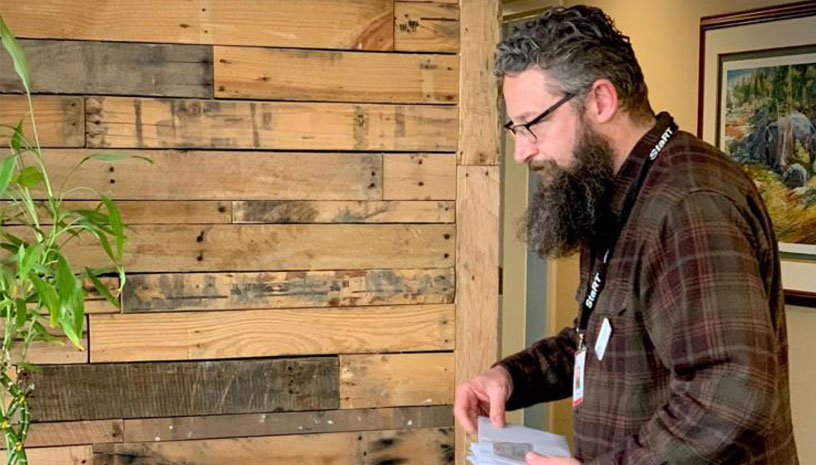 September 16, 2022
Truly, where the Spirit of the Lord is, there is FREEDOM
Ed joined the New Life Program as a broken, hurt, and lost person. His life choices had led him to us and we have had the pleasure of witnessing miraculous healing and life change. In the spirit of Independence Day, Ed shares how his journey has a lot in common with the holiday. Here is Ed's story.
"All my life, I struggled for freedom and independence, I wanted the freedom to do things my way. I felt constrained by the expectations of those around me—by the authority figures of my youth: parents, teachers, foster parents, and so on. Later, I rejected the rules of society; I became a self-styled outsider. I wanted desperately to live life on my own terms. Yet, it seemed the more independent I became of outside control, the more unhappy and dissatisfied I became. I was tangled up in the chains of my own selfish desires. Maybe, I didn't know what was best for me, after all.
Then Jesus Christ pulled me from the thicket, broke the chains I'd been forging by decades of poor decisions, and showed me how to live. Philippians 2:5 tells me, "Let this mind be in you, which was also in Christ Jesus"; the passage goes on to tell me of Christ's humility and obedience, of his self-sacrifice to atone for sin. This is the great truth of the Gospel. And as Jesus tells us in John 8:32, the truth shall make us free.
I learned through my walk with Christ that real freedom comes from doing God's will. All my self-serving and striving for independence only served to hinder my freedom. Truly, where the Spirit of the Lord is, there is FREEDOM!"
- Ed Hunga